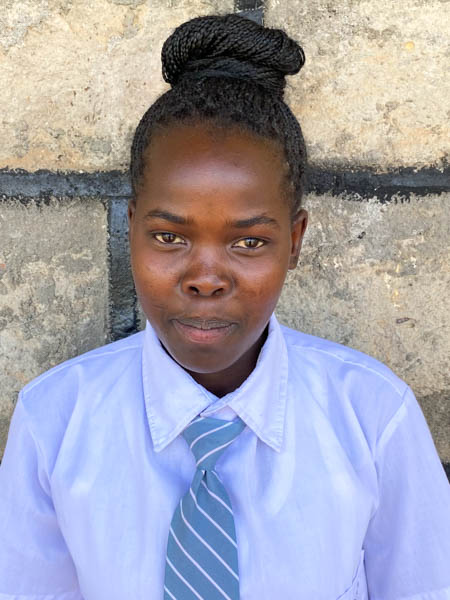 Phillis Mumbi
Phillis was rescued from the streets when she was a young girl. She was rehabilitated at a nearby children's center and then brought to Rapha to continue to her secondary education. Phillis enjoys reading and her favorite subject is math. One day, she hopes to be a doctor.
Community
Rapha Community Centre
Location
Nyahururu, Kenya
Birthday
January 01, 2005
Phillis' Unmet Needs
Basic Needs
Your monthly sponsorship will provide for your child's food, clothing, a school uniform, medical care and adult care for your child.
Secondary School
This child has qualified for Secondary School, which is a huge accomplishment in Kenya! Your monthly sponsorship will go towards your child's school fees and school supplies. This gift will make a dream come true and give this child the chance for a much brighter life!
Review your selections and confirm your payment on the following page
Total required to fully sponsor Phillis: $39