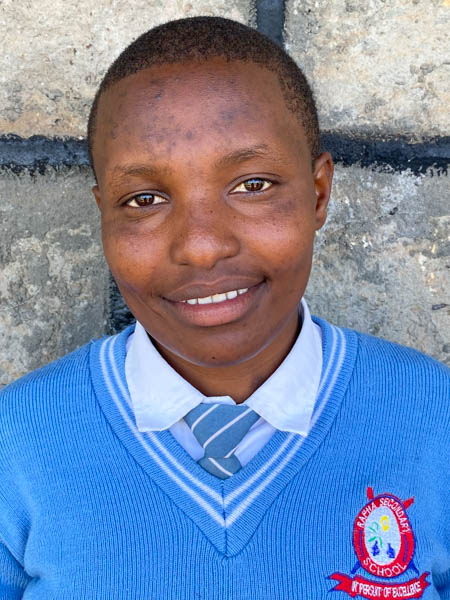 Teresia Wanjiru
Teresia comes from a remote village where good jobs are hard to find. Both of her parents are casual laborers and they are unable to provide for their four children. Teresia joined Rapha where she is able to continue her education. She enjoys singing and her favorite subject is English. One day, she hopes to be a judge.
Community
Rapha Community Centre
Location
Nyahururu, Kenya
Birthday
January 01, 2002
Grade
Form 2 (10th Grade)
Teresia's Unmet Needs
Basic Needs
Your monthly sponsorship will provide for your child's food, clothing, a school uniform, medical care and adult care for your child.
Secondary School
This child has qualified for Secondary School, which is a huge accomplishment in Kenya! Your monthly sponsorship will go towards your child's school fees and school supplies. This gift will make a dream come true and give this child the chance for a much brighter life!
Review your selections and confirm your payment on the following page
Total required to fully sponsor Teresia: $39